A sterling silver footed bowl #17A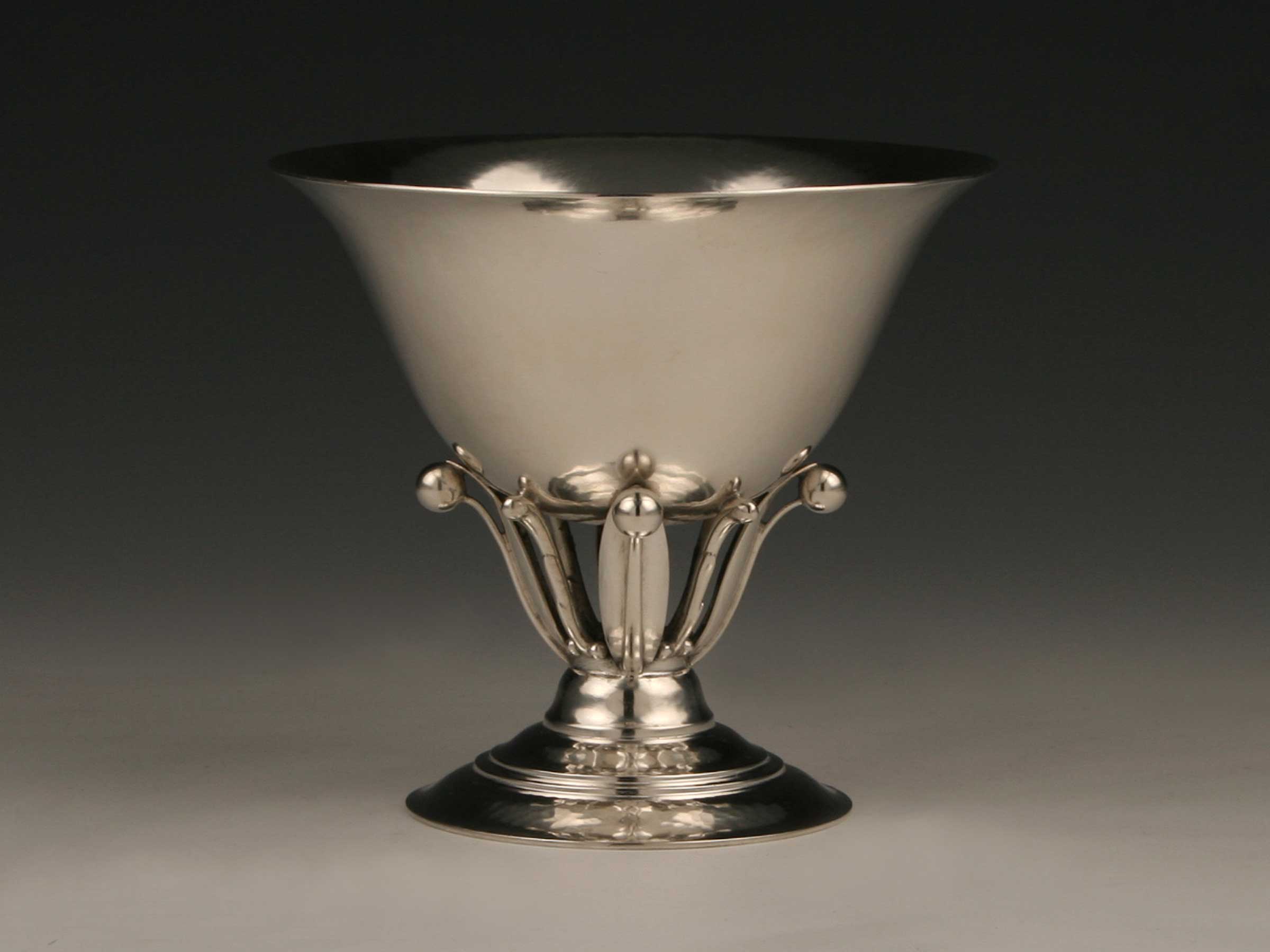 A sterling silver footed bowl #17A
Copenhagen post 1945 by Georg Jensen
A sterling silver footed bowl #17A, designed by Johan Rohde in 1912. Executed by Georg Jensen silversmithy between 1925 and 1932.
This small footed compote bowl by Georg Jensen is a good gauge of silver and in excellent presentation condition. There is no personal engraving or monogram to it and always has been. The base, the lanceolate shaped leaves as well as the bowl show a wonderful old surface with a hand hammered martelé which hasn´t been overpolished.
The actual retail price at Georg Jensen for a new bowl of this type is 2.840,- EUR.
10.3 cm / 4.05″ tall, 11.4 cm / 4.48″ diameter; 187,6 g / 6.61 oz
---