58171
A large modern Fine silver and 18 K gold Square to Circle beaker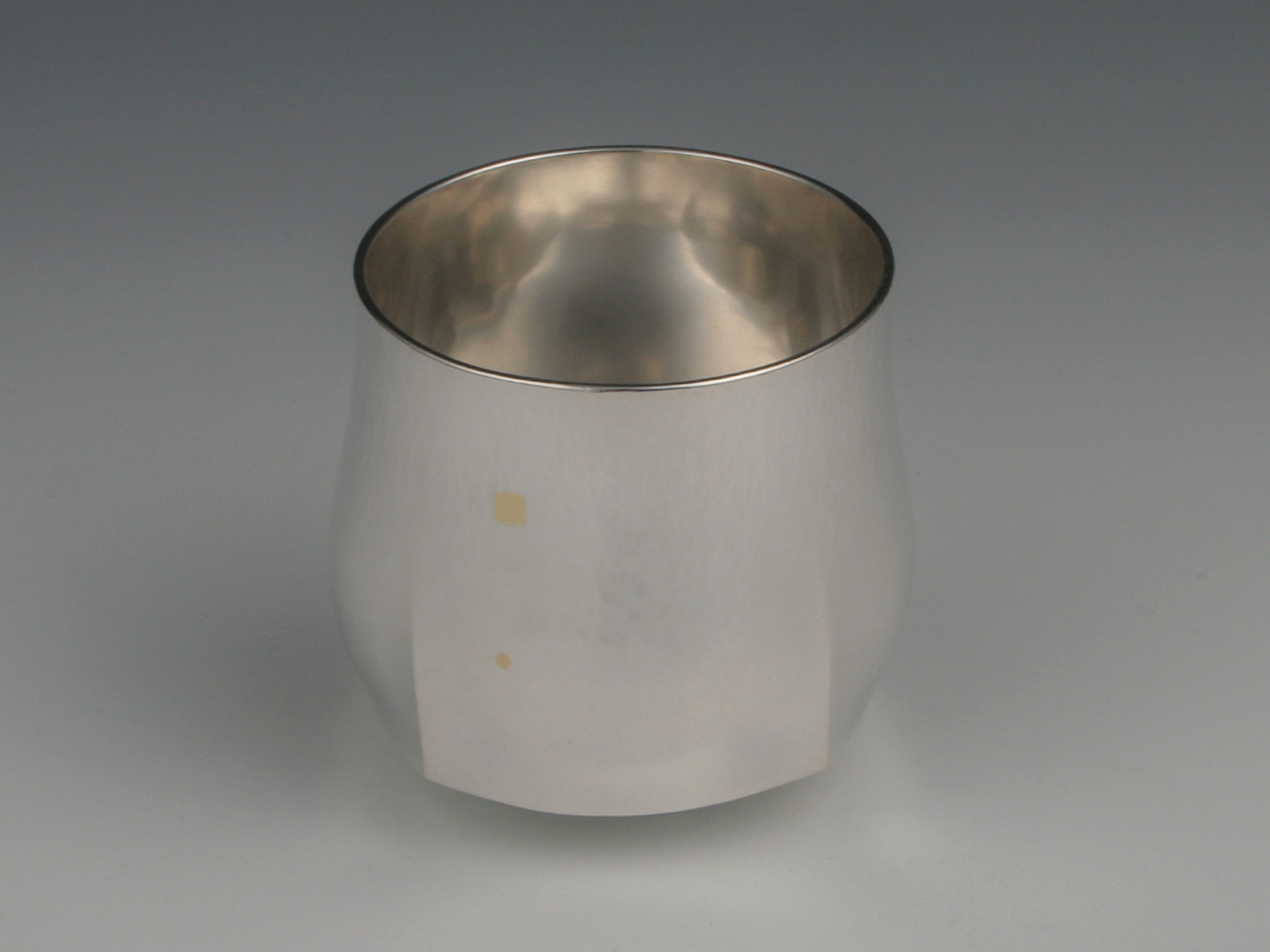 A modern fine silver and 18 K gold Square to Circle beaker
London 2009 by Theresa Nguyen
Of square form, the the sides curved so that the circle and the square intertwine each other. The body covered with fine martelé and tapering into a round rim. The round base slightly arched. The body embellished by small square shaped details in 18 K gold.
A fine and impressing beaker in fine execution. The design of this beaker takes up the design of the so-called tumblers and interprets it anew into a modern language. A pair of this beaker in smaller dimensions can be found here and here.
Theresa Nguyen gets her inspiration for the most part of her works out of nature and got international fame for her outstanding designs accross the borders. She participated in several exhibitions in Britain, as for example at the National Museum of Wales, and abroad. Theresa trained as a silversmith at the Birmingham Jewellery School where she gained a first class degree. In her first year as a student Theresa won the National Young Designer Silversmith Award 2005. Theresa has developed into an artist who is internationally known for her ability to fashion precious metals into works of exquisite beauty, craftsmanship and design.
7.5 cm / 2.95″ diameter (largest part), 7.0 cm / 2.75″ tall; 198.1 g / 6.98 oz
Any decoration does not form part of the offer and is shown for illustrational purposes only.
---