58199
A modern sterling silver candlestick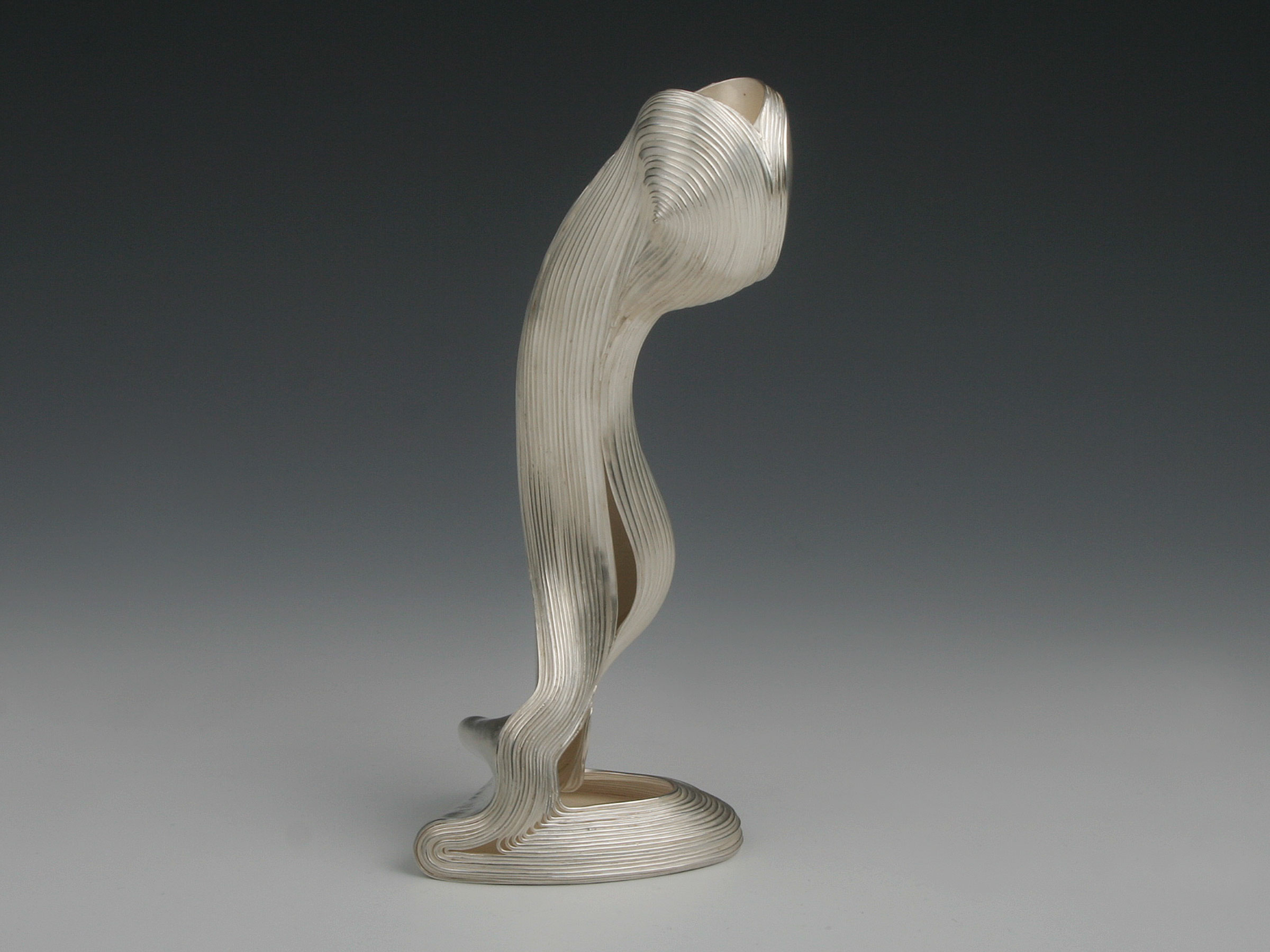 A modern sterling silver candlestick
London 2018 by Nan Nan Liu
The base passing into the wavy stem of the candlestick which holds the slightly turned nozzle.
A very uncommon and outstanding work by one of Britain´s most interesting young artist-silversmiths.
Having graduated from Birmingham, Nan Nan spent a year with Bishopsland Educational Trust, refining her technical skills, before embarking on her Masters degree at the Royal College of Art.
Nan Nan Liu won the Podolsky Prize in 2009 – Awarded by the Goldsmiths' Company to the silversmiths judged to have the greatest potential. There is no doubt that her engraving skills are just extraordinary – whether she engraves spoons or works on a broader tableau – the end results are extraordinary. Her work is already in the Goldsmiths' Compant Modern Collection, and has a strong following amongst collectors. Her multi-layer boxes, with engraved detailing, are exceptional, and her jewellery – using similar layering techniques is very distinctive.
20 cm / 7.87″ tall; 304.3 g / 10.73 oz
---