"Iris" world exhibition, silver sauce ladle, 1900, Bruckmann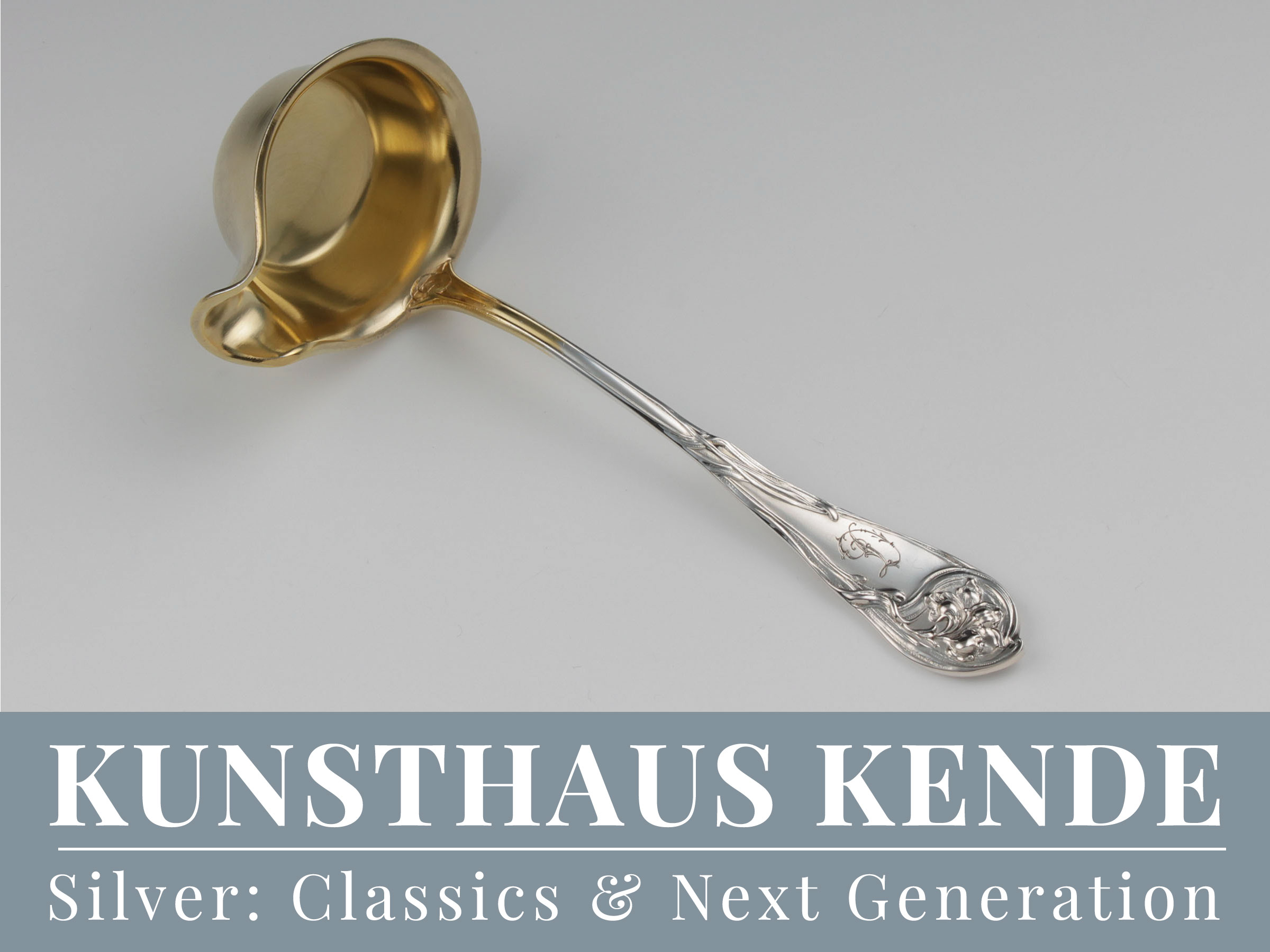 Item number: 58357
An Art Nouveau 800 grade silver sauce ladle "Iris" World Exhibition #2400
Heilbronn circa 1900 by Bruckmann & Söhne
With floral decoration to both sides, the bowl with original gilding. Very good condition, the floral decoration showing no rubbing. Engraved with a contemporary monogramm "D".
The decoration of the present sauce ladle, simply called model 2400 by Bruckmann & Söhne and known in collector communities as the "Iris decoration" or "Iris World Exhibition", belonged to a cutlery set designed in the classical, floral Art Nouveau style and closely resembled cutlery designs of the French Art Nouveau, namely designs by Jean E. Puiforcat, and was presented for the first time at the Paris World Exhibition in 1900. The silver cutlery was produced in an exceptionally elaborate manner and included an enormous number of different cutlery and serving pieces, which in turn were designed differently at their handle ends. For the fish cutlery, for example, there is documented evidence of different decorative variants, such as a purely floral decoration or with fish and seaweed, as well as a variant in which a lobster forms the handle of the fish knife, an octopus the handle of the fish fork and a small lobster the handle of the crab knife. Due to its elaborate production, the Iris decor was one of the most expensive silver cutlery from Bruckmann & Söhne and is still one of the most sought-after cutlery of the German Art Nouveau period.
15.5 cm / 6.10″ length; 53.1 g / 1.87 oz
An overview of our Art Nouveau silver items can be found here.
---