Polishing agent for silver and silver plate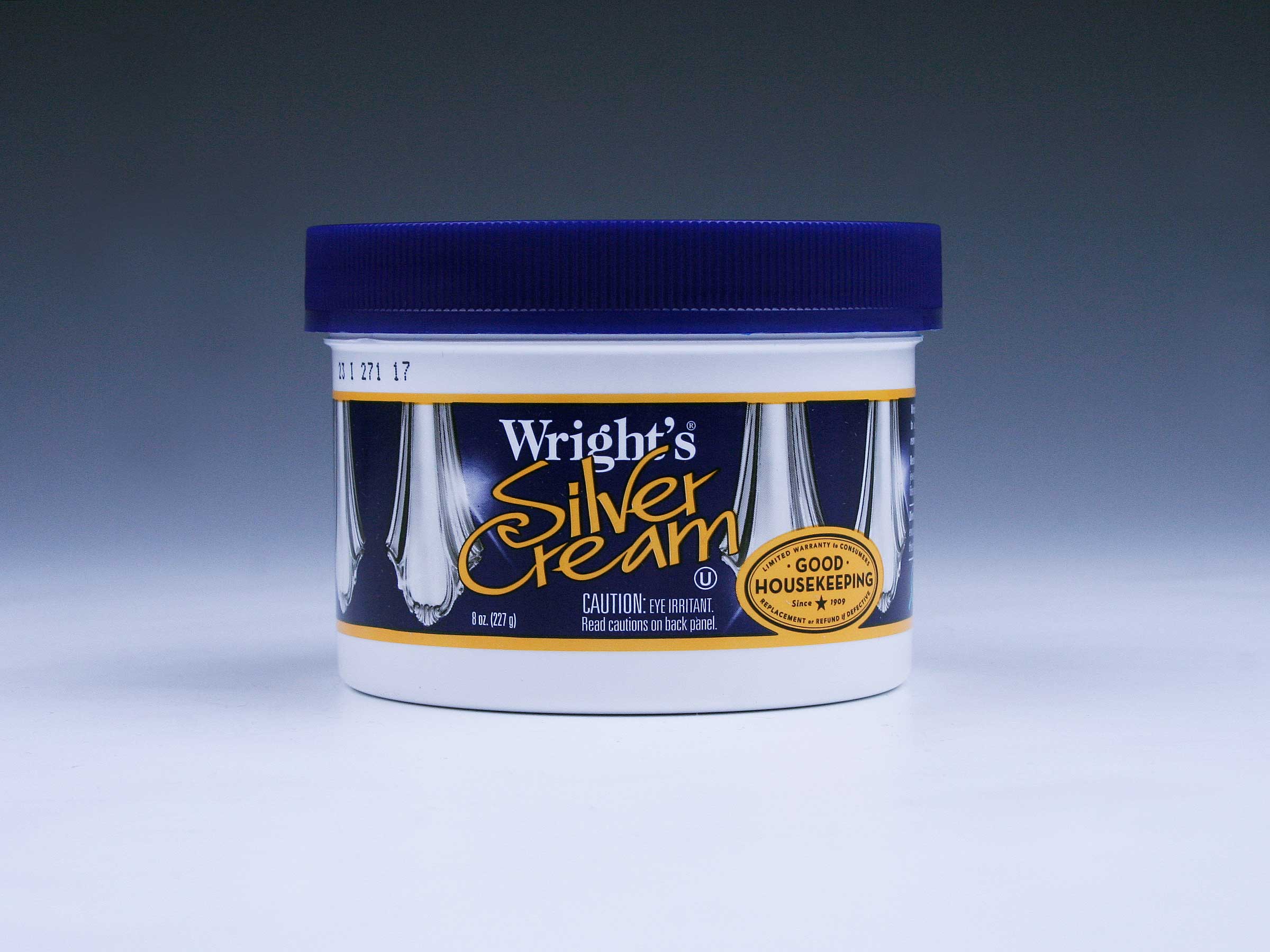 Wright´s Silver Cream, polishing agent for silver and silver plate
The original from the USA – commercially available from us!
This fantastic polishing agent brings long lasting pleasure in your silver: This polishing agentmakes your silver and silver plate shine again with little effort. Even silver items outside cabinets retain their brightness for a longer than average period in most cases up to three quartes of a year. This polishing agent is simple in application and very economical. Unlike other polishing agents Weright´s Silver Cream is gentle to the surfaces and does not leave scratches why it is excellently suited for gold plated or silver plated items as well as historical, engraved or embossed works.
Suitable for flatware, hollowware and jewellery.
Content: 227 g / 8 oz
For shipping costs please ask.
---