An Art Deco 935 grade silver lidded sugar box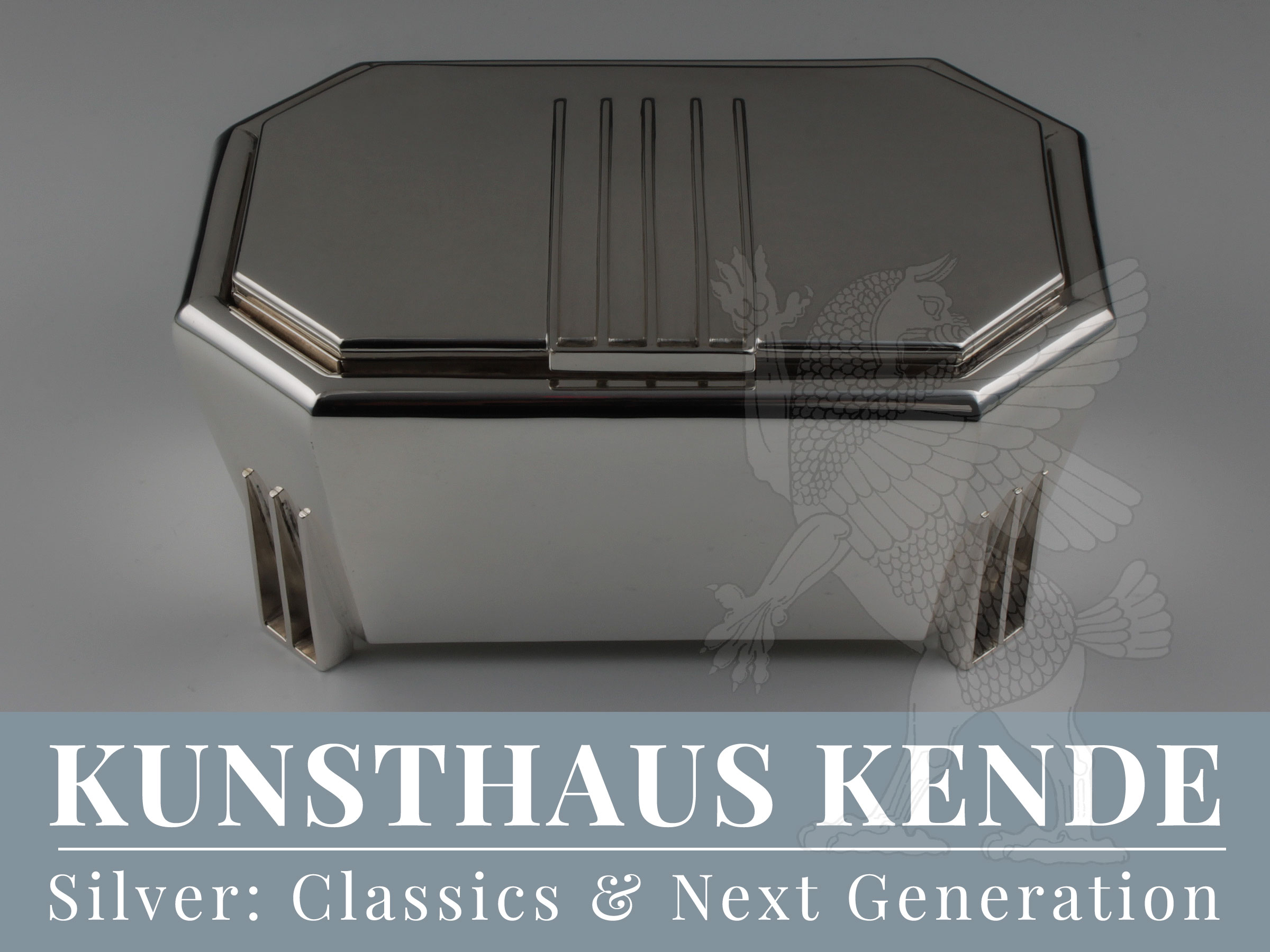 Item number: 59008
An Art Deco 935 grade silver lidded sugar box,
Budapest circa 1940 by AS
Elongated, octagonal form, the body sloping slightly from the edge to the base and standing on opposing legs at the corner angles. The lid subtly curved and resting on the rounded shoulder and featuring a central, flat handle. The handle to the lid and the legs composed of bars. The interior with original gilding.
Exceptional and beautifully shaped box of Budapest Art Deco in 935 grade silver, of a simple, modern elegance.
13.7 cm / 5.39″ length, 9.1 cm / 3.58″ width, 6.9 cm / 2.71″ tall; circa 378 g / 12.15 oz
An overview on our currently offered lidded boxes can be found here.
Please see here for an overview of our silverware in Art Nouveau and Art Deco style.
---