Georg Jensen "Magnolia" / "Blossom" cake forks sterling silver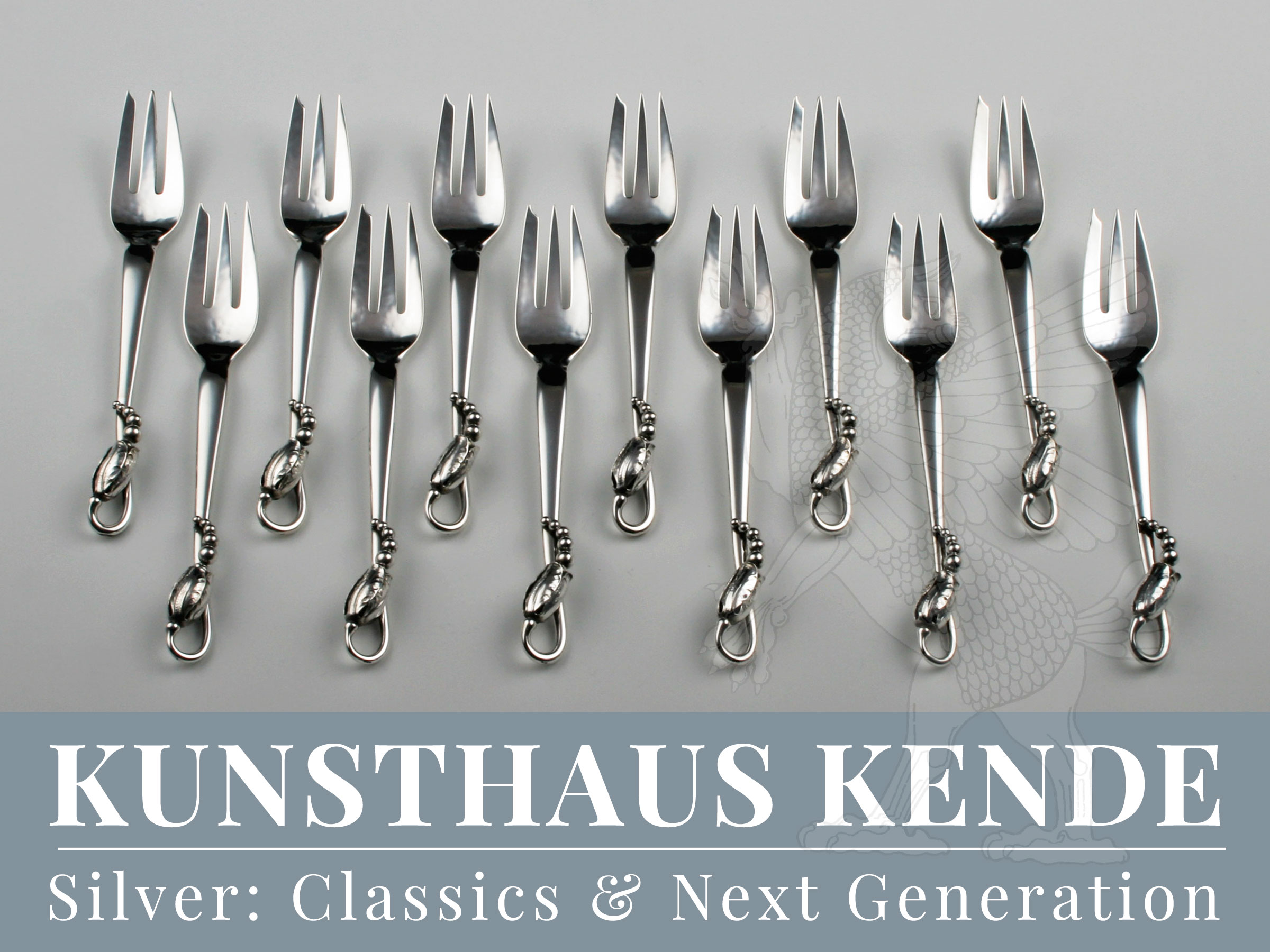 Item number: 58324
A set of twelve sterling silver cake forks in "Blossom" pattern,
Copenhagen post 1945 by Georg Jensen
A set of twelve sterling silver cake forks "Blossom" / "Magnolia" designed in 1919 by Georg Jensen, executed by Georg Jensen silversmithy post 1945. Perfectly polished, as new condition.
"Blossom" (also known as "Magnolia" in Continental Europe) is the most classic Georg Jensen cutlery and is the most expensive cutlery by Georg Jensen due to its handcrafted execution. Each piece of "Blossom" cutlery is therefore unique. All individual parts of these sterling silver cake forks have been professionally fine polished and therefore are close to new condition. The cutlery has no monogram or other inscriptions and is in near perfect condition. The hammered surface of the forks is beautifully preserved and not overpolished. "Blossom" flatware is still one of Georg Jensen's most sought after silver flatware over a hundred years after its first issue, and is the only flatware still made in Copenhagen today and in sterling silver exclusively. Currently the new price at Georg Jensen would be in this composition at 7.680, – EUR.
A set of six sterling silver cake forks of the same pattern can be found in our other offers.
Please click here to see our range of silver items by Georg Jensen.
14.3 cm / 5.62″ length
---