Georgian sterling silver teapot, London 1775 by William Plummer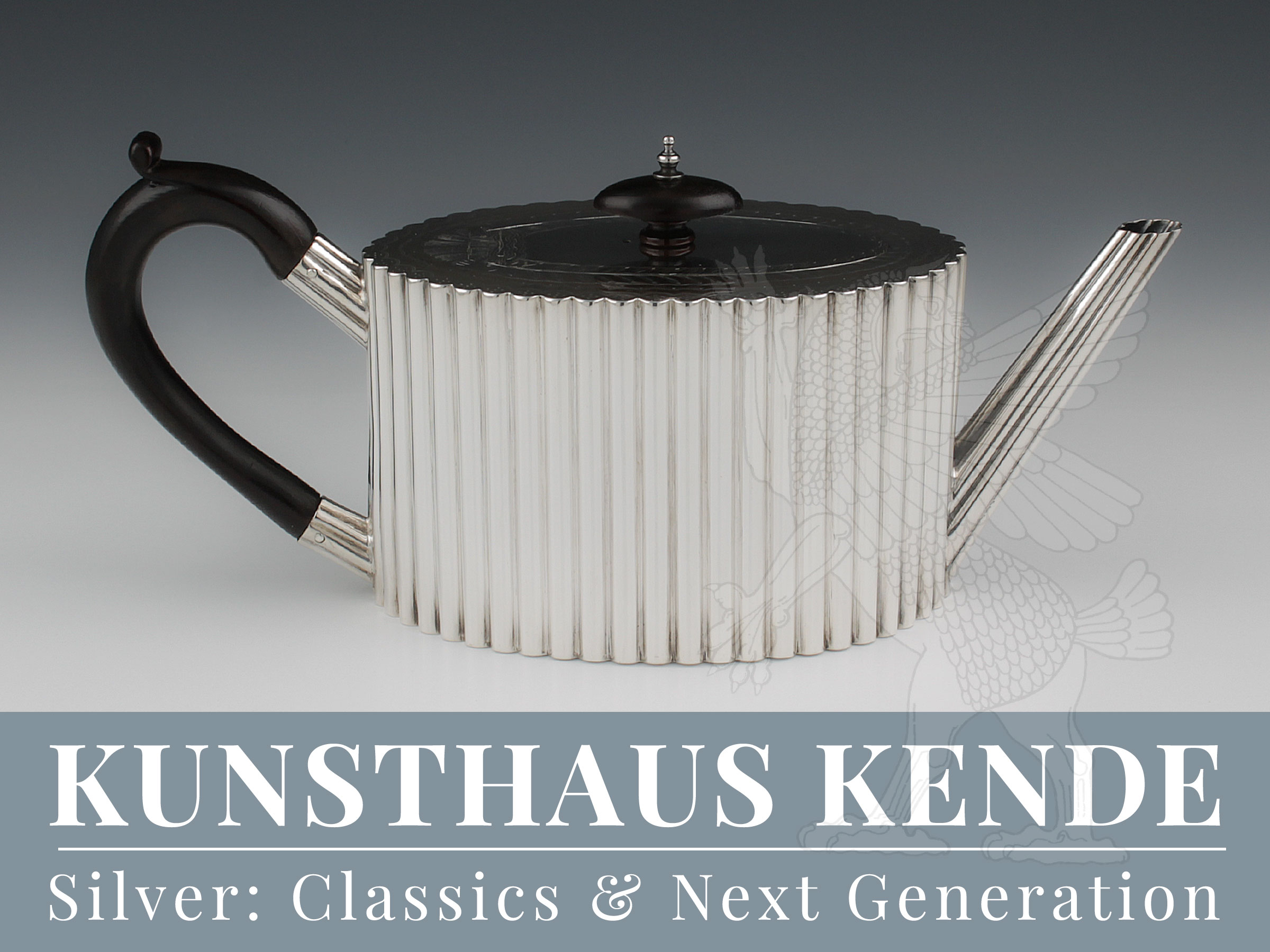 Item number: 59006
A George III sterling silver teapot
London 1775 by William Plummer
The vertically ribbed body standing on an oval base, merging into the flat top and the similarly worked lid. The lid is fitted with an oval baluster knob which, like the handle, is made of dark wood, probably boxwood.
A unusual sterling silver teapot of the late 18th century with a near modern appearance whose unadorned and reduced stereometric design elements clearly demonstrate the influence of classicist works on the creation of cubist-inspired silverworks of Art Nouveau such as that of the Wiener Werkstätte and Art Deco. Furthermore an interesting contrast to the simple design is the high-quality engraving on the top, which combines stylistic elements of classicism with those of rococo.
27.3 cm / 10.74″ length, 9.5 cm / 3.74″ width, 11.9 cm / 4.68″ height; 440.5 g / 14.16 oz
Please click here to see our other current offers of Georgian silver.
An overview of our other silver teapots and coffee pots can be found here.
---