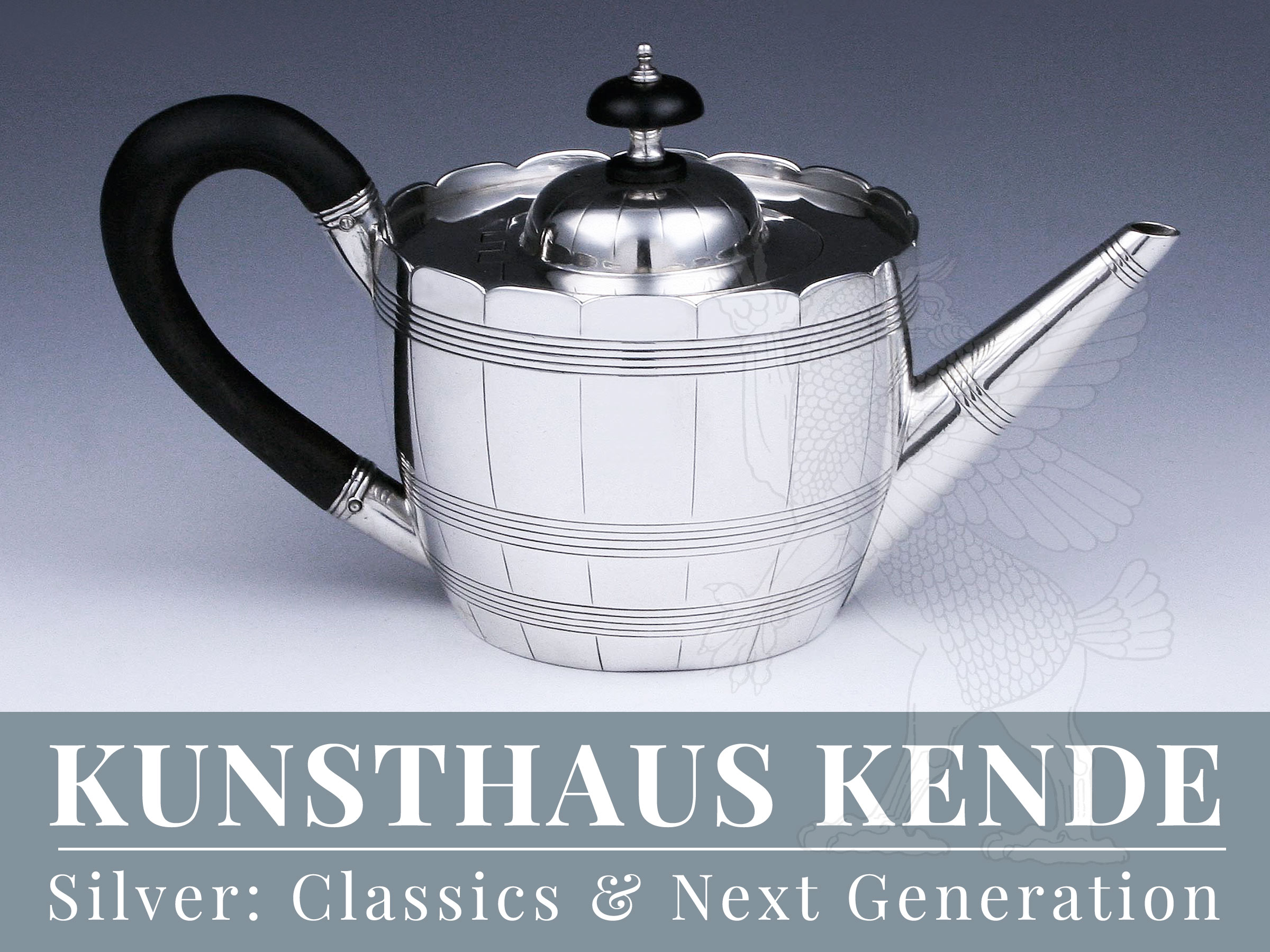 Item number: 58062
A Victorian sterling silver teapot,
London 1852 by Walter Morisse
The round body standing on an even base and showing barrel shaped engravings with a wavy rim to the top. The domed lid engraved in the same manner and concluded by a round knob. Handle and the knob made of ebony. The tapering spout showing engraved lines as well.
An unsual Victorian sterling silver teapot and a good gauge. The decoration of this teapot being unusual for this era, as it anticipates style tendencies of the Arts & Crafts style, which came into fashion near forty years later. The trompe l´oeuil engravings as well as the flush hinge are a sign of good quality as well.
22.9 cm / 9.01″ length, 11.4 cm / 4.48″ wide, 12.6 cm / 4.96″ tall; 558.2 g / 17.94 oz
capacity: 0.645 Ltr.
An overview of our other silver teapots and coffee pots can be found here.
Please click here to see our other current offers of Georgian silver.
---