Victorian sterling silver teapot, London 1846 by Benjamin Preston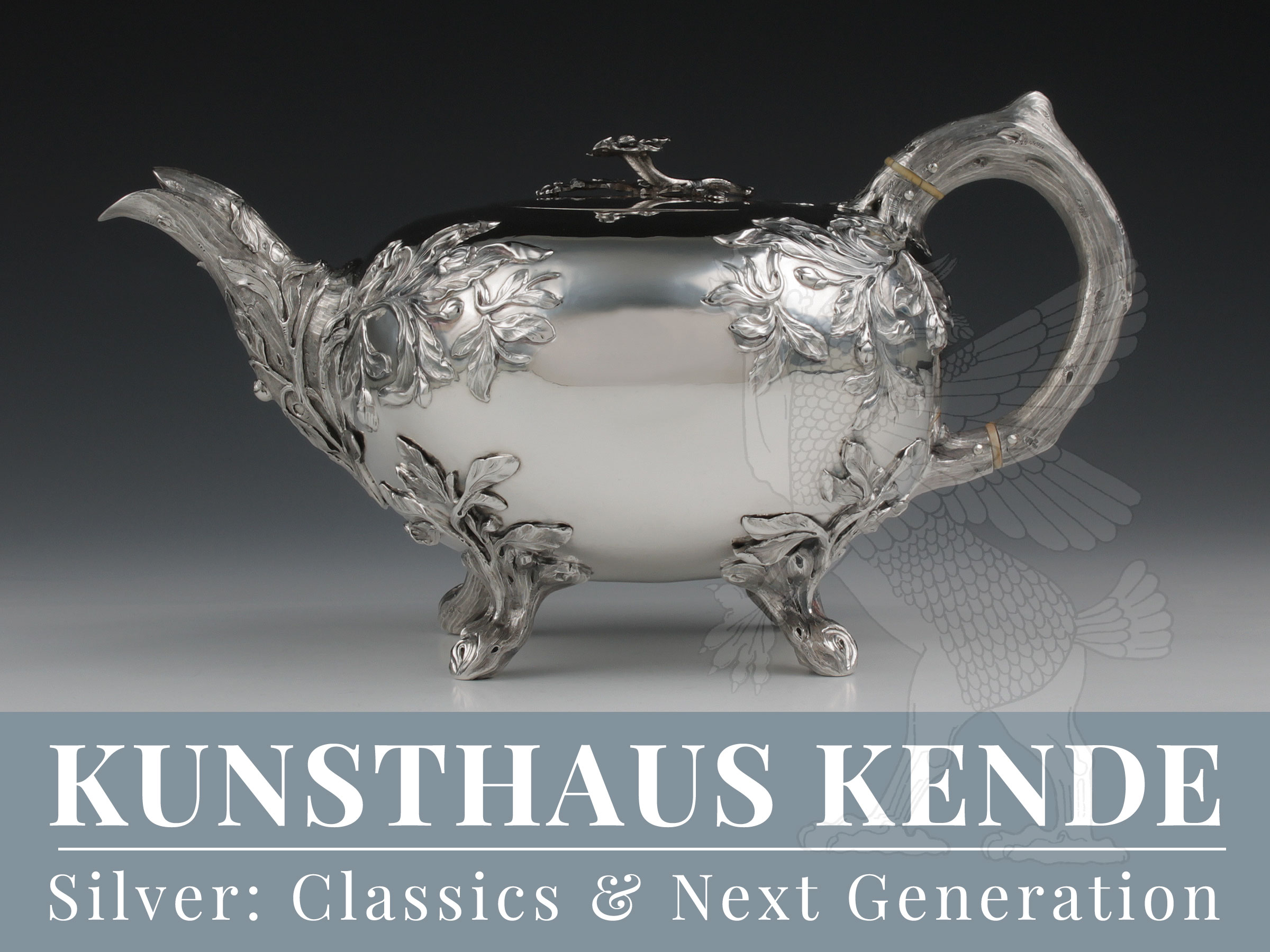 Item number: 59010
A Victorian sterling silver teapot,
London 1846 by Benjamin Preston
The smooth, round body standing on four legs and decorated with foliage and branches. The handle connected to the body by two bone-made heat stoppers. The handle as well as the spout and the legs are made as naturalistic branches. The knob to the lid in the shape of a flowering branch.
An exceptionally well crafted, heavy teapot in sterling silver whose exceptionally high quality of workmanship is particularly evident in the cast legs, the spout and the handle. The naturalistic, bark-like surface is elaborately engraved by hand.
27.2 cm / 10.7″ length, 16.5 cm / 6.49″ width, 13.6 cm / 5.35″ height (to the knob); 785.0 g / 25.23 oz
1.45 ltr. capacity
Please click here to see our other current offers of Georgian silver.
An overview of our other silver teapots and coffee pots can be found here.
Any decoration shown does not form part of the offer and is shown for illustrational purposes only.
---