Georg Jensen "Magnolia" / "Blossom" sterling silver teapot, 1925 – 32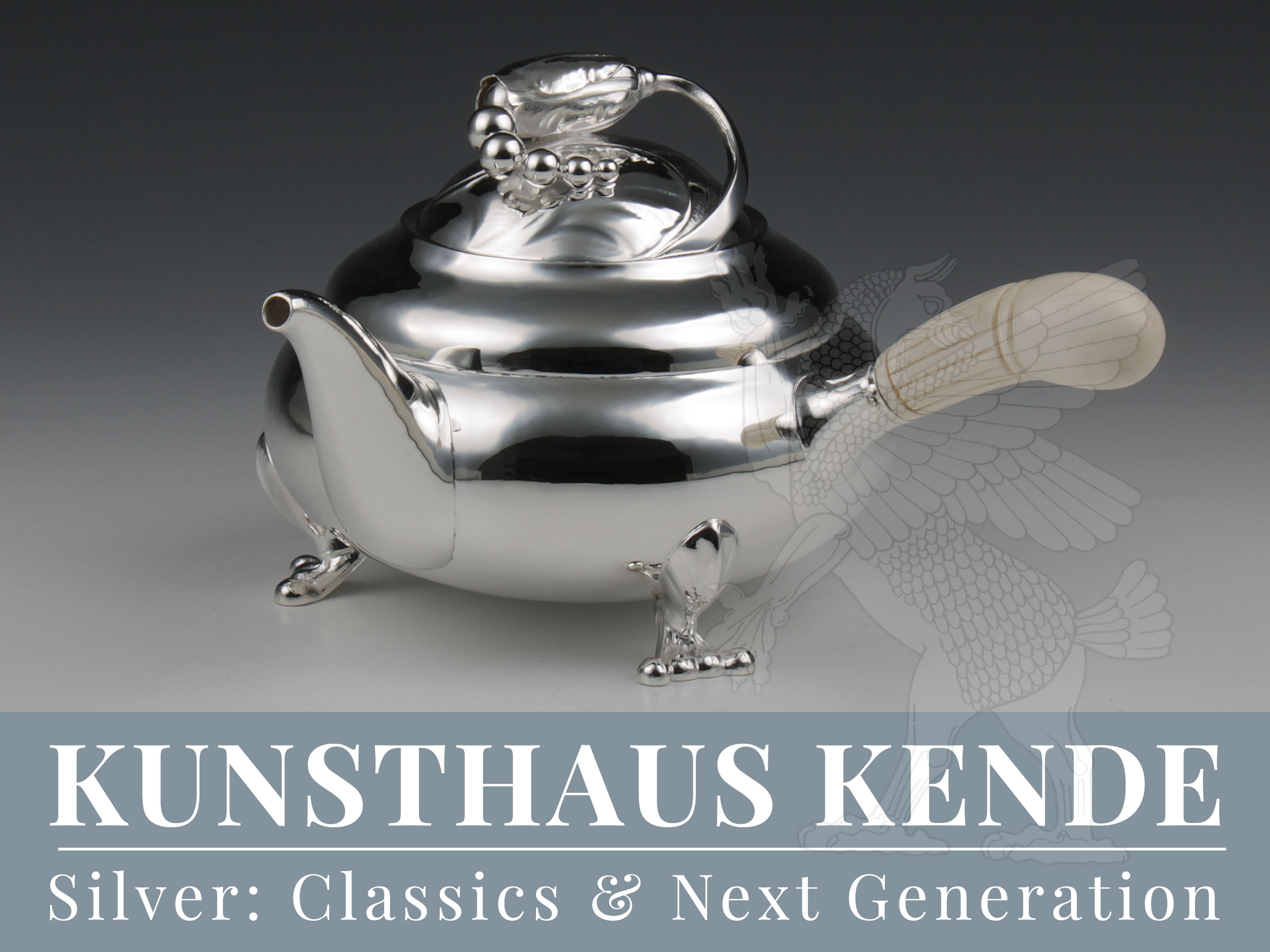 Item number: 59011
A sterling silver teapot in "Blossom" pattern #2c,
Copenhagen 1925 – 32 by Georg Jensen
Sterling silver teapot "Magnolia", designed in 1919 by Georg Jensen, executed by Georg Jensen silversmithy 1925 – 32. The bulbous, compressed body standing on three feet, with a side handle made of ivory. The removable lid is worked with a plastic blossom as a knob.
Early teapot in outstandingly good good condition with attractively preserved martelé to the surface and without repairs.
"Magnolia" pattern (also known as "Blossom" in the english-speaking world) is along with "Pyramid" probably Georg Jensen's most famous design for both cutlery and hollowware. "Magnolia" cutlery is the only cutlery that is still produced today in Copenhagen and exclusively in sterling silver.
Length: 22.4 cm / 8.81", diameter: 14.5 cm / 5.70", height: 12.3 cm / 4.84" ; 606.6 g / 19.5 oz
0.9 ltr. capacity
Here you can find an overview of our other silver items by Georg Jensen.
An overview of our other silver teapots and coffee pots can be found here.
---