Art Nouveau silver fish server, Norway circa 1910, Emil Hoye for Magnus Aase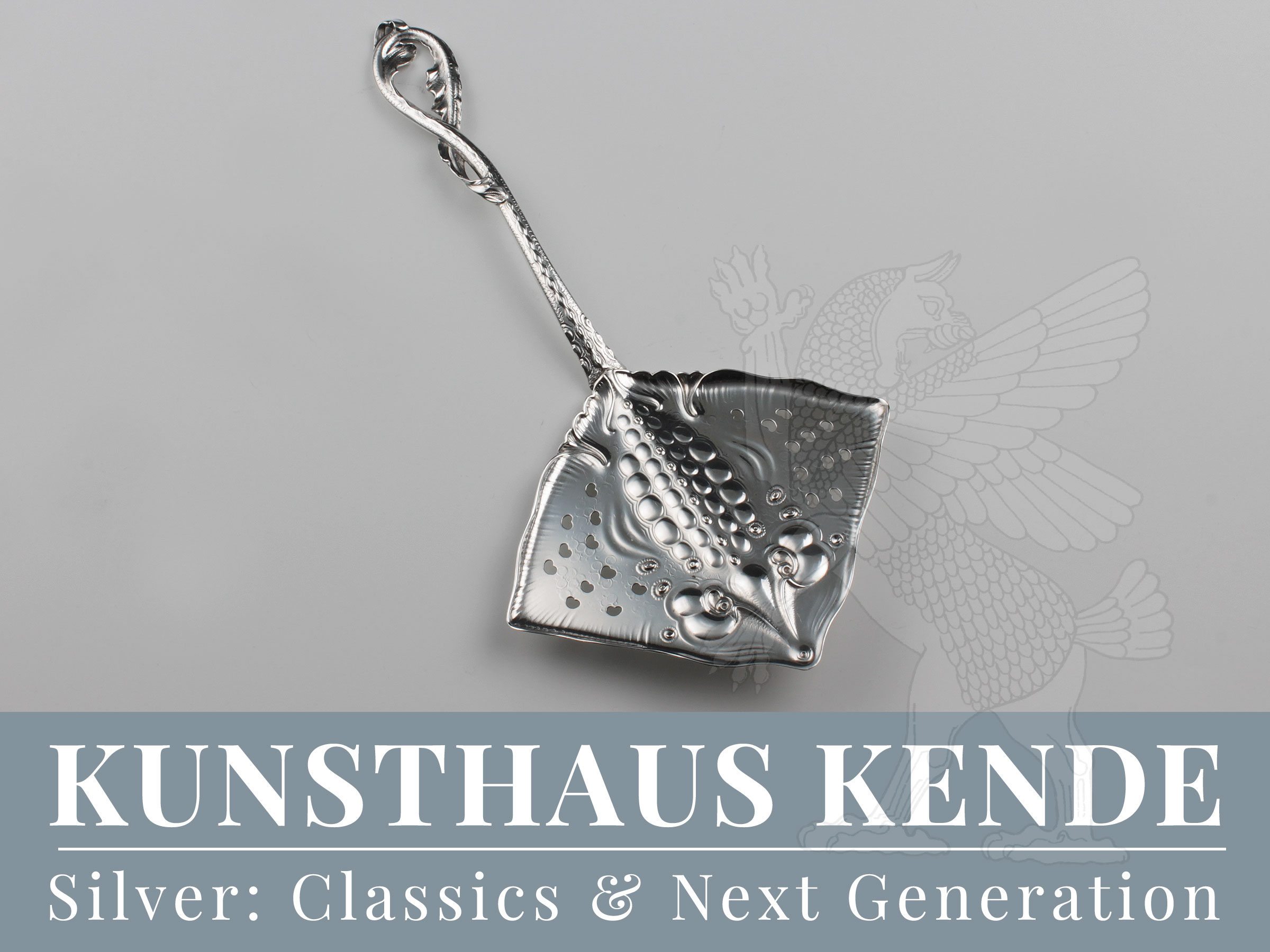 Item number: 58162
A rare Art Nouveau 830 grade silver fish server,
Bergen (Norway) circa 1910 by Emil Hoye for Magnus Aase
The rhomboid-shaped, partially pierced bowl in the shape of a ray. The end of the handle worked as a plastic, twisted tail with fins, which is connected to the bowl across the scaled and curved stem.
Masterfully crafted and exceptional Art Nouveau fish server in silver which illustrates the great ingenuity of the Norwegian designer Emil Hoye.
Emil Hoye (actually "Høye") was born in Bergen / Norway in 1875 and died there in 1958. He was initially employed as a designer at the important Norwegian silversmithy Magnus Aase and held the position of director there from 1910 to 1916 until he went self-employed. The Magnus Aase silversmithy gained an international reputation with very high quality work, mostly flatware, and was one of the most important manufacturers of Art Nouveau silverware in Norway.
26.6 cm / 10.47" length; 106.8 g / 3.76 oz
An overview of our Art Nouveau silver items can be found here.
---